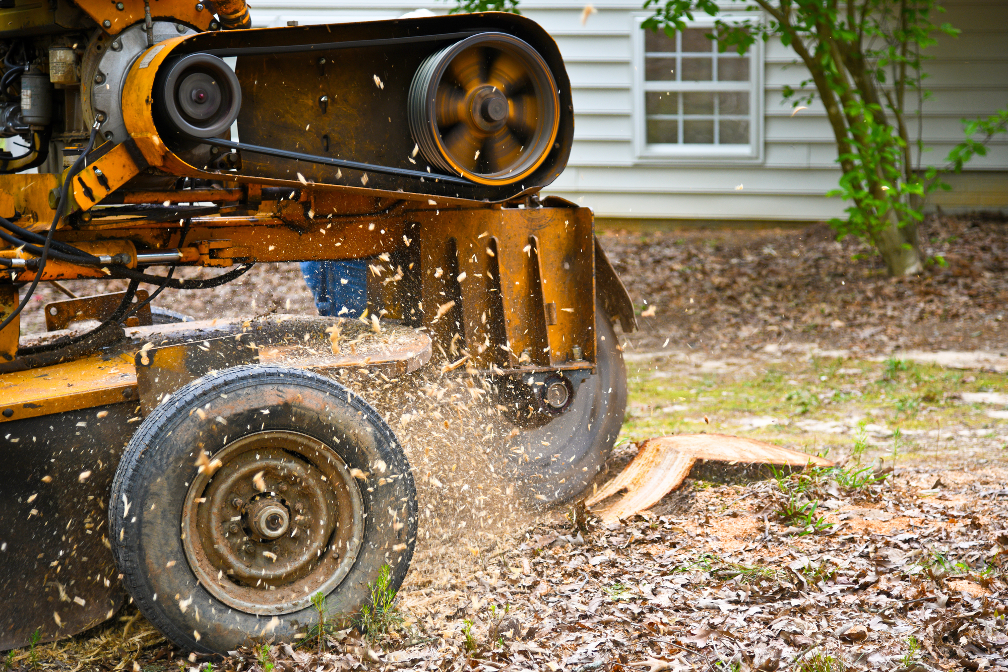 At Brown Tree Service, we get asked a broad range of questions about tree stump grinding from homeowners in the Glenview area. However, the most common question we get asked is: why is stump grinding or removal a good option?
While some stumps can be left untouched in certain cases, there are other cases where removing the stump makes more sense. The best way to figure out what is best for your situation is to speak with a licensed and certified arborist in Glenview, Illinois — like Kenneth Brown and Martin LaBahn.
Below, this stump removal company in Glenview, Illinois is going to discuss the main reasons why you should consider removing a tree stump from your property.
Increased Aesthetic Value
Nobody is going to find the old, rotting stump on your lawn beautiful. It will certainly detract from your Glenview home's curb appeal. But when you hire a stump removal company in Glenview, Illinois, for tree stump grinding, you will surely boost the aesthetic value of your landscape.
Improved Safety
You may never trip and fall over a tree stump in your yard, but that may not be the case for kids playing in the yard, as well as neighbors, visitors, and delivery drivers. You could be held liable and end up paying a lot of money if someone falls and injures themself on your property. Stump grinding can help keep everyone on your property safe by eliminating hazards.
Repel Pests
Beetles, termites, ants, and other pesky pests may be attracted to some types of old, rotting stumps. This may not sound like a big deal, but the bugs could find their way to other areas of the landscape, and they could even go on to infest your Glenview home. If this applies to you, talk to an Illinois arborist about whether stump grinding is necessary to prevent your property from becoming exposed to destructive pests.
Disease Prevention
Though certified arborists in Glenview, Illinois can treat many tree ailments, tree removal is often the only option in severe cases. However, removing a diseased tree does not eliminate the problem — some types of tree stumps can harbor the same ailment, putting the surrounding landscape at risk. If this is the case, stump grinding may prevent the disease from spreading.
Prevents Unwanted Regrowth
The stump left behind when a tree is removed may not decay fast, and it may continue to grow suckers, shooting up new sprouts around the base. If left unchecked, these sprouts could grow into unruly, unsightly trees that stick out in the landscape. New growth is no longer an issue after stump grinding.
Looking for the Best Stump Removal Company in Glenview, Illinois?
Is there an old tree stump in your yard that needs to be removed? If so, it's wise to approach the situation with caution. If you do not have any prior experience, trying to grind a stump yourself is not recommended, as the process can be complex and dangerous. Before you start any digging, you'll need to make sure you don't accidentally hit any underground utility lines or pipes.
Finding an expert stump removal company in Glenview, Illinois that you can trust is the best option. Brown Tree Service provides homeowners throughout the Glenview area with high-quality and affordable stump removal services. We grind down old stumps regularly, and we'll be able to get yours removed quickly and efficiently.
Ready to get started? Contact Brown Tree Service today at (847) 550-8733 to request a free estimate on your project.