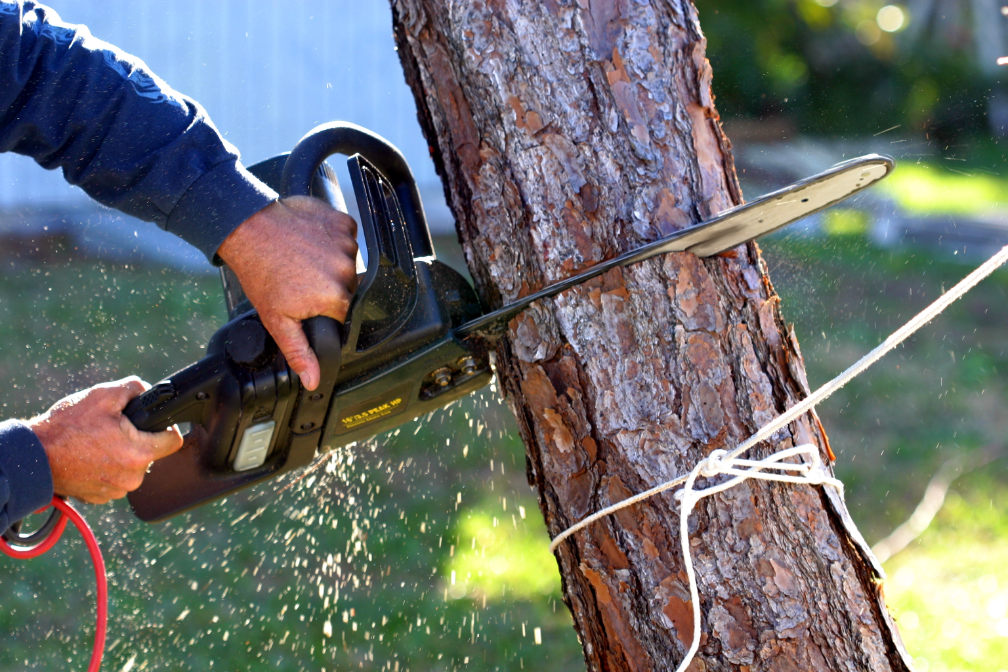 It's not always easy to let go of trees on your property. However, there are certain situations where a tree removal is your only option.
At Brown Tree, we recommend tree removal as a last resort, when no other safe management alternative — such as pruning or disease mitigation — is possible. If you suspect that one of the trees on your property needs to be removed, talk to the certified Illinois arborists at Brown Tree Service, Kenneth Brown and Martin LaBahn, before you have it taken down. Many at-risk trees can be saved using preservation techniques, including cabling, bracing, and microinjections.
Are you wondering whether you need to remove a tree from your property? This tree removal company in Park Ridge, Illinois is going to provide some information below that will help you get a better idea.
Is the Tree in Good Health?
Arborists in Park Ridge generally recommend tree removal when 50% or more of a tree has substantial damage.
Trees in rough shape can survive for a long time, but their growth is usually stunted, resulting in an inconsistent and often unsightly appearance. Furthermore, dead, dying, or otherwise dangerous trees can cause thousands of dollars in damage — not to mention the incalculable cost of personal injury.
Sometimes, a tree does not look dangerous until severe weather conditions such as heavy snowfall or strong winds have exposed its flaws. Therefore, if one of your trees is not in good health, it may be necessary to remove it to preserve the beauty of your Park Ridge, Illinois property.
Other Signs That Tree Removal Is Necessary
Trees that are flourishing add value to your Park Ridge home, but the unhealthy ones might have the opposite effect. Schedule a consultation with a tree removal company in Park Ridge, Illinois, if you observe any of these warning signs:
There are signs of infections: dieback, cracks, deformed or discolored leaves, soft crumbly wood, and the presence of fungi.
The crown of the tree has large, dead branches.
The leaf cover is thin, the leaves are discolored, and the growth is stunted.
Soil and fungi growing around the tree's base are causing root issues.
There are cracks or splits in the tree's trunk, as well as large wounds and dead branch stubs.
The trunk is hollow.
The tree suddenly starts leaning to one side.
Sprouts are growing at the tree's base.
It is also possible that the tree's location will necessitate tree removal. An arborist may recommend removing one of your trees if it is growing too close to your house or another structure or growing into power lines to prevent potential property damage.
Looking for the Top-Rated Tree Removal Company in Park Ridge, Illinois?
While some homeowners prefer to do their landscaping work themselves, hiring a professional tree removal company is your best option when you need to take down a tree. A professional company will have the experience, expertise, and equipment required to remove trees safely and quickly. After all, these projects can be dangerous — even one wrong step could cause your tree to come crashing down, causing major property damage. Hiring a professional may be more expensive than tackling the project on your own, but the safety and peace of mind you will get is well worth the investment.
Are you ready to have a tree removed from your property? If so, and if you're looking for the top-rated tree removal company in Park Ridge, Illinois, look no further than the experts at Brown Tree Service. Contact us today at (847) 550-8733 to get started.