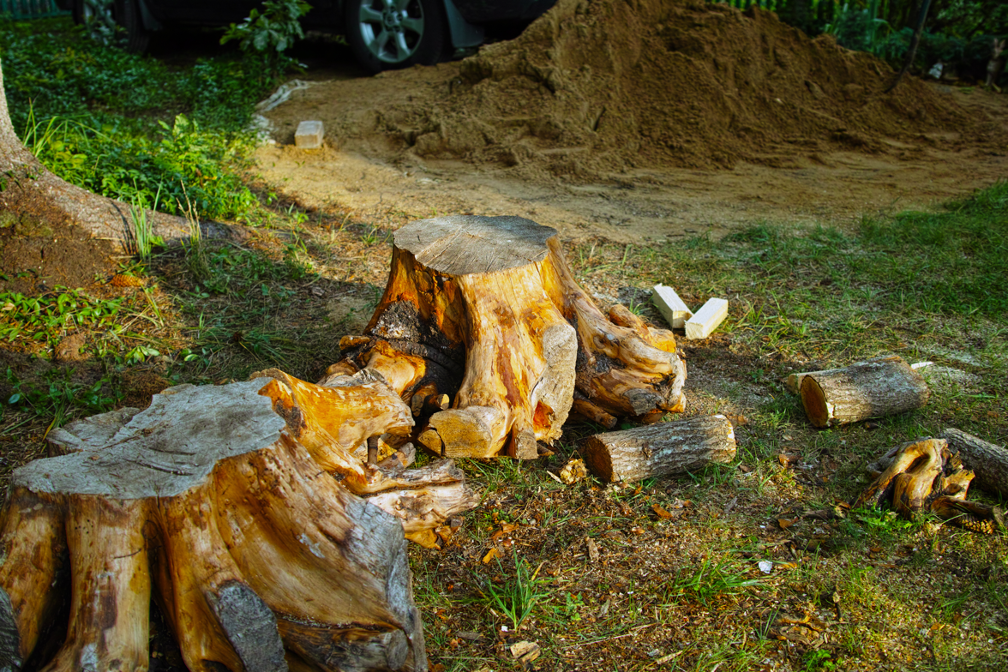 As many homeowners know, tree stumps can be a pain to remove — but fortunately, it doesn't have to be that way. With the right equipment, most tree stumps can be easily removed by the professionals without damaging your yard or landscaping. However, some Lake Forest homeowners attempt to remove their stumps on their own, only to find that it's much more complex than anticipated.
If you are hoping to remove a tree stump from your yard, it's best to leave it up to a professional stump removal contractor in Lake Forest, Illinois. We are going to explain why below.
They Have the Necessary Experience
To safely remove a tree stump, you must make precise cuts and guide the stump grinder carefully. Unfortunately, this information cannot be found in an instruction manual. So, if you try to remove a tree stump on your own, there is a high chance that you will damage your lawn or other areas of your property.
Professional stump removal contractors in Lake Forest, Illinois have years of experience doing what they do. They know how to safely remove tree stumps, ensuring you will not end up with a yard full of holes and unsightly markings.
They Have the Knowledge
A qualified stump removal contractor in Lake Forest, Illinois can provide expert advice based on your unique circumstances, as well as whether you need to get permission from your local council before removing a tree stump. In addition, they know how to work their cutting machines around tricky situations like live electrical wires and gas lines.
They Have the Equipment
It can be tough to find the right stump removal equipment. But even if you have access to such equipment, many things can go wrong. For instance, you might not know how to safely use a stump removal machine and incorrectly grind into your soil. Or you may accidentally damage your pipes or cables using such heavy machinery.
A professional stump removal contractor will have access to specialty machinery — like a stump grinder or excavator — needed to remove a tree stump. And because they have years of experience handling such equipment, they can tackle your project quickly, efficiently, and safely.
They Can Do It Safely
Removing tree stumps can be very difficult and dangerous. If your tree stump removal goes wrong and you don't know what you're doing, you could end up damaging your lawn or, worse, exposing yourself or your family to some serious health risks.
Rather than risking a disaster, turn to a professional in Lake Forest who knows how to remove that stump. Professional stump removal contractors will conduct a safety analysis to identify any potential hazards with stump removal and the safest ways to remove the stump without risking injuries and/or property damage.
Final Thoughts
You might have heard that you can save money by doing tree stump removal yourself — however, it is not recommended. An experienced stump removal contractor in Lake Forest, Illinois knows exactly what they are doing, and they can ensure the job gets done right the first time. They have the experience, expertise, and specialized equipment to get rid of tree stumps, and they can get the job done in a quick and safe manner.
Looking for a Stump Removal Contractor in Lake Forest, Illinois?
Are you ready to have a stump removed from your yard before winter arrives? If so, and if you're looking for a professional stump removal contractor in Lake Forest, Illinois, look no further than the experts at Brown Tree Service Inc. Contact us today to request a free estimate.