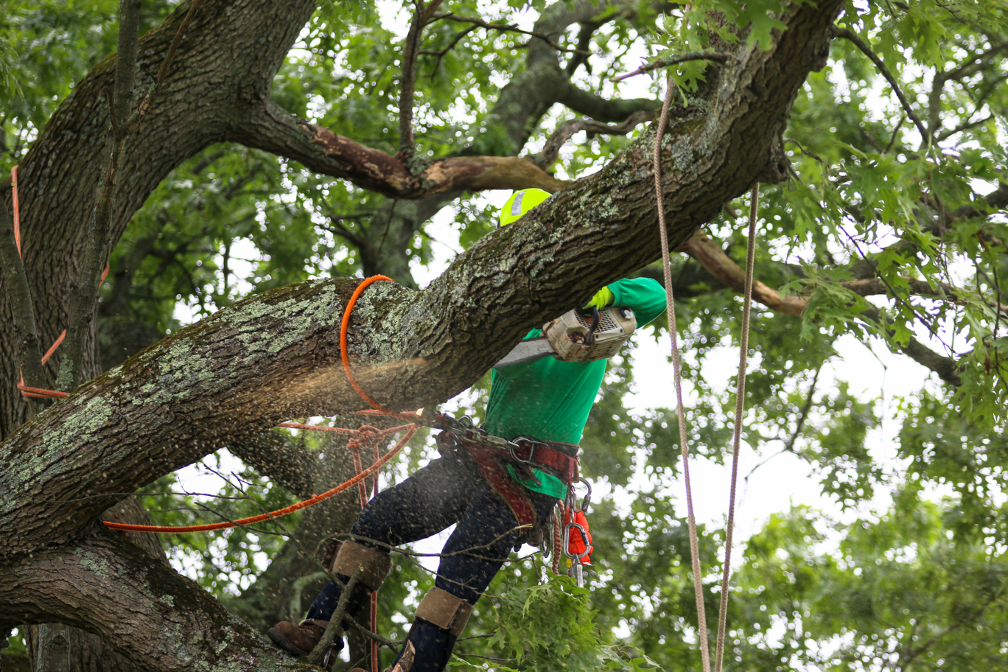 Most homeowners will agree that healthy trees are beautiful and majestic — plus, many of them can even add value to your Lake Zurich home. But if you have a tree on your property that poses a risk to your property or safety, it might be time to get rid of it.
Knowing how to go about removing a tree is not exactly straightforward, especially if you do not have any training or prior experience. Inexperience, limited knowledge, and lack of proper safety equipment can all lead to mistakes that can be dangerous, expensive, and time consuming. To that end, this tree removal contractor in Lake Zurich, Illinois is going to review the five most common mistakes homeowners make when attempting to remove trees on their own.
Using the Wrong Type of Tools
One of the most common mistakes people make when removing trees is using the wrong type of tools. This can have a negative effect not only on the job being done but also on the equipment being used. Using chainsaws instead of limb-cutting saws, for example, could damage your chainsaw blade as well as the bark of the tree. There are many different tools that can be used to remove trees, and each of them works best on certain types of trees. Knowing which tools you will need before you start your tree removal project can help you avoid difficulties later on.
Skipping Safety Measures
Another common tree removal mistake made by homeowners is skipping the necessary safety measures. The tree removal process can be extremely dangerous, and if you ignore certain safety measures, it can lead to property damage and personal injury. If you plan to remove trees from your property without the guidance of a professional — which any reputable tree removal contractor in Lake Zurich, Illinois will advise against — you should be aware of all the potential hazards and take steps to prevent these problems.
Cutting a Live Stump
Many homeowners make the mistake of cutting a live stump when trying to remove a tree from their yard. This is generally not an effective way of removing the tree, and often it creates more damage than it solves. Live stumps continue to draw water and nutrients from the soil, which can cause a tree to regrow. When this happens, it could create future problems for your lawn or landscaping.
Cutting Too Close to the Base
In some situations, you may only need to remove certain sections of a tree. If that is the case, you'll want to avoid cutting too close to the base of a tree so that you do not inadvertently damage the roots. Generally, a professional tree removal contractor in Lake Zurich, Illinois will leave at least three feet of clearance on either side of the trunk.
Not Hiring a Professional
Attempting to remove a tree yourself can be very dangerous. A professional tree removal contractor in Lake Zurich, Illinois will have the skills, knowledge, and expertise to ensure the tree is removed safely. Plus, they can identify any structural issues with your home that need to be addressed before removing the tree.
Looking for the Most Trusted Tree Removal Contractor in Lake Zurich, Illinois?
As you can tell, removing a tree from your property without professional guidance can be extremely difficult and dangerous. Are you ready to leave it up to the professionals? If so, Brown Tree Service Inc is the company to call. As the most trusted tree removal contractor in Lake Zurich, Illinois, and our crew has the knowledge, equipment, and skills needed to safely remove trees from any property. Contact us today to schedule a free consultation.