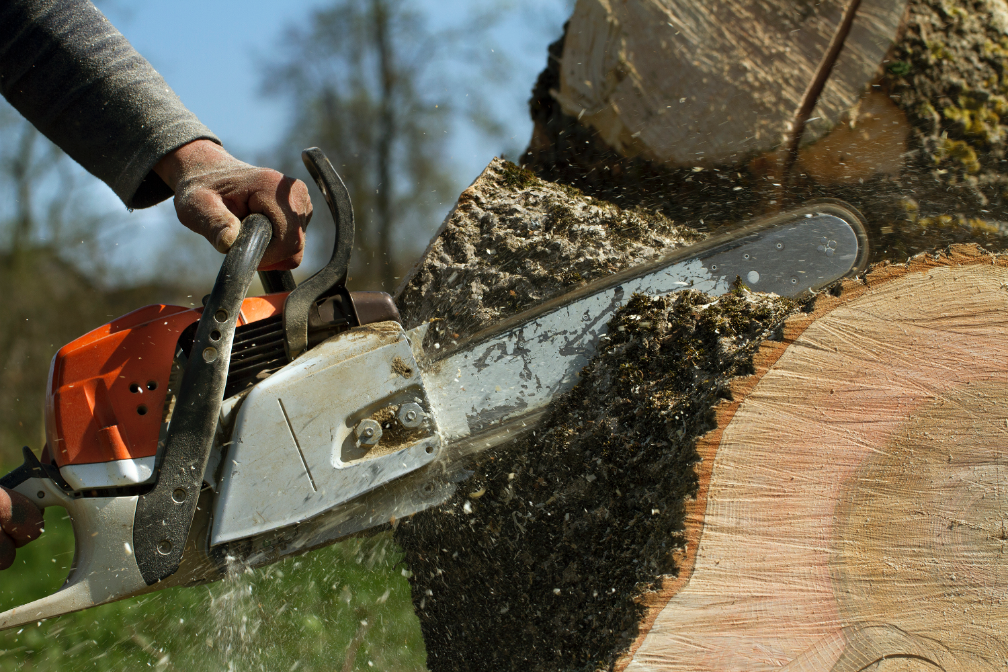 There are several benefits to having trees on your Long Grove property. They offer shade, buffer neighborhood noise, and can even raise the value of your home. Additionally, they can improve water and air quality and prevent soil erosion. There are also many reasons why you may want to remove a tree from your property. Dying or dead trees can be dangerous, and trees that are leaning or too close to your home can cause a plethora of issues.
Are trying to decide between hiring a professional tree removal company in Long Grove, Illinois vs. removing the tree yourself? If so, you've come to the right place. Here are five reasons to hire the professionals rather than attempting the job yourself.
Save your time and money.
When a tree needs to be removed from your Long Grove property, your first thought may be to do it yourself to save money. However, this is not a task you should take lightly. You will need the right equipment to remove a tree from your property (think chainsaws, climbing and rigging tools, woodchipper, stump grinders, and safety wear). Removing a tree is also a time-consuming job. When you consider these factors, it's worth paying a professional Long Grove tree removal company to do the job for you.
Enhance the appearance of your property.
Pruning or removing unruly trees from your Long Grove property can keep it looking its best. Whether or not you intend to sell your house in the future, increasing the curb appeal of your property is always a smart idea.
Keep yourself and your loved ones safe.
Having dead or dying tree branches on your property is a safety risk. They pose a threat to your home's roof, occupants, nearby vehicles, overhead power lines, and sewers. A good tree removal company knows how to assess a tree's condition and determine if it should be trimmed, pruned, or removed entirely. Tree removal itself can be very risky. Rather than doing it yourself or delegating the task to a friend or family member, it's best to hire a professional tree removal company in Long Grove, Illinois to ensure everyone's safety during the process.
Keep your property safe against damage.
Not only can fallen branches from dying or dead trees cause property damage, but tree roots can also severely damage your Long Grove property. They can damage or lift the various concrete structures on your property, resulting in cracked or damaged driveways and sidewalks. Tree roots can also wreak havoc on the foundation of your home. Removing a tree on your property without it crashing on any structures requires some expertise. When trying to enhance your property by removing a tree, the last thing you want is for a rogue branch to smash through the roof of your garage. Don't take the chance — it's always better to work with a reputable Long Grove, Illinois tree removal company to ensure the safety of your property.
Keep pests out of your home.
Many critters may set up camp in a tree on your Long Grove property. While it is lovely to have some wildlife in your backyard, you do not necessarily want them to use trees as a means of access to your home. Removing trees close to your property helps keep pesky pests like squirrels out of your attic and crawlspaces.
Looking for a Tree Removal Company in Long Grove, Illinois?
Do you have a tree on your property that needs to be removed? If so, and if you're looking for the most trusted tree removal company in Long Grove, Illinois, Brown Tree Service is the company to call. Contact us today to request a free estimate.