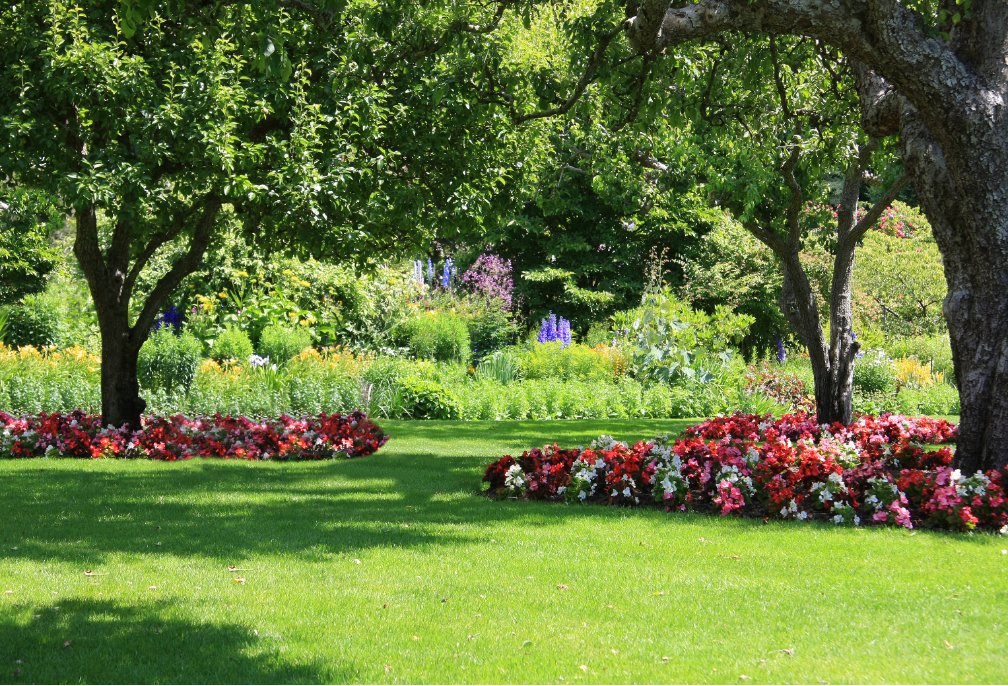 Some homeowners are tempted to care for the trees in their yard on their own rather than calling a professional Highland Park tree care company. While we understand the desire to save money where you can, taking a DIY approach with your tree care is not always the best decision.
Here are some of the main reasons why it's best to work with a professional tree care company in Highland Park, Illinois:
DIY tree care can be risky
First off, tree care can be risky. When you attempt to do it yourself, you run the risk of injuring yourself or others and causing severe damage to your property — this is reason enough to leave the task to specialists. At Brown Tree Service, our arborists are fully trained to climb tall trees, handle professional tree care equipment, and safely maneuver heavy tree limbs and even whole trees.
You probably don't have much expertise or the right tools
Brown Tree Service has been providing quality tree services to the Chicagoland suburbs for over 30 years. In addition to our experience, we have invested in the necessary tools and equipment to do the job quickly and effectively. When you lack the essential knowledge or gear, you are more likely to be unsatisfied with the results — and you could even end up ruining some of your expensive home tools.
It's more convenient to hire a professional
Why spend your weekends in your yard, trying to trim your tree or remove a tree stump, when you can simply call a professional tree care company in Highland Park, Illinois? You can relax and enjoy your time away from work while we do all the heavy lifting.
Why should you invest in professional tree care services?
We have talked about why doing your own tree care is not a good idea, but why should someone invest in professional tree care services in the first place? Working with a professional tree care company in Highland Park, Illinois provides several advantages for your property. They keep your trees looking fantastic, prevent the spread of disease between your landscape trees, and enhance the overall appearance of your yard, to name a few benefits.
It helps keep soil healthy: Regular tree care entails tree health specialists inspecting your soil regularly. They will tell when the soil has lost its nutrients or when a different soil type is required. Why is this important? Because everything growing in your yard will thrive if you have the right soil.
It helps keep insects and diseases at bay: It can be heartbreaking when a beautiful tree gets plagued with defoliators, wood borers, sapsuckers, etc. When this happens, the best thing you can do is contact a professional tree care company in Highland Park. We can keep pest infestation on your tree and common tree diseases in control. Depending on the severity of the problem, we may recommend trimming and pruning, specialty services, or in extreme cases, tree removal.
It keeps your trees in fantastic condition: A yard with beautiful and healthy trees is indeed a sight to see. Trees are perhaps the most important element in the overall aesthetic of your curbside view and yard. As a matter of fact, having beautiful and healthy trees in your yard can boost the value of your Highland Park home. Have your trees trimmed and pruned by a professional to ensure that they look great for years to come.
Get rid of stumps: Stumps are unwanted in a yard for several reasons — they are unsightly, serve as a hotbed for pests, and can make simple yard maintenance tasks like mowing difficult. A professional tree care company in Highland Park can remove a tree stump in no time.
Looking for a Professional Tree Care Company in Highland Park, Illinois?
Are you looking for a professional tree care company in Highland Park, Illinois? If so, look no further than the professionals at Brown Tree Service. Our certified arborists have the expert knowledge you can count on for all your tree care needs. Contact us today to schedule an appointment.