1
I requested a quote via their website. Arborist Martin came out within a couple hours. He gave me a quote and I received the "official" quote letter 2 days later. I called 3 other tree services. Brown's quote was higher than the others but since I have had them out before and their quote was very specific, I went with them. They came out the next week and did a great job. I highly recommend them!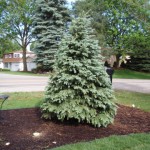 Pat M (Arlington Heights)
2
I had a wonderful experience with Brown Tree Service. They addressed problems that other companies did not, such as the hollow parts of the trees that needed cabling to be more stable. They arrived on time with a crew that was efficient and professional. They left the trees looking fantastic, and the yard very clean. I had three bids for this work and they were half the price of the highest, and right in line with the lowest. I highly recommend them.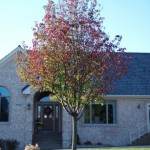 Kate M (Chicago)
3
A great job as usual, thanks!

Barbara Uner
4
Your staff and service are great!

Sandra Lovitz
5
Brown Tree service put in two beautiful flowing crab trees for me, they also took down a couple of trees. The trees they planted are gorgeous and the work was extremely efficient. The men doing the work couldn't have been more efficient or more courteous!! Even their clean-up was great. Martin their Arborist has been so helpful and informative on which trees to get and how to protect our other trees. Thank you Brown Tree for everything!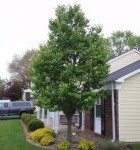 Sue Pilipuf
The Roulo'a (Arlington Heights, IL)
6
Thanks for everything Brown Tree! You satisfied a customer 100%. Dave and Martin are great and I appreciate your urgent customer service.

Bob Linville
7
Your prompt service for my tree was greatly appreciated. I will continue to highly recommend you.

Mrs. Black
8
Thank you for your prompt response! Your crew did a great job. I will highly recommend Brown Tree Service!

Jim Ratcliff
9
We wanted to let you know how pleased we are with the job you did pruning, etc., our Ash. The tree still provides shade and looks so much healthier than it did before. Although I've never been fond of Ash trees (I find them 'messy') it seems this tree may now be manageable. We're sorry we didn't do this sooner. Your men were great too. They did a terrific job of tree removal as well as clean up. You don't find that very much these days. We are extremely happy with the results.

The Wett's (Arlington Heights, IL)
10
Just a quick not to say thank you and your team for doing such a great job on our tree trimming. The workers were efficient, courteous and did a good job cleaning up. The yard looks terrific!

John & Barb Hazlett (Mt. Prospect, IL)
11
The crew from Brown Tree was excellent and the price was great. Trees were trimmed high and clean up was excellent. Even my neighbor was happy that the limbs were out of his wires and his yard was clean

Christine Sass
12
I just wanted to say thank you to all of you for the great job in removing our old tree and planting new ones. Everyone did a great job and it looks beautiful. I will highly recommend your company to my friends and family.

Martha Wicker
13
My experience with Brown Tree Service has been great. Their team was quick to respond to my request for a quote. Their Arborist, Martin LaBahn, was at our house within a few days of our request and provided a thorough evaluation of our tree problem and provided the necessary solution and quote. He took the time to explain our options and answered all of our questions. The crew arrived on time, was polite, professional and wasted no time getting to work. Their skill level was very impressive – these guys know what they are doing! The job was completed with great care, safely and the cleanup was remarkable. In addition to their expertise, their pricing was considerably less than four other well-known competitors. In this day and age, it was refreshing to find a company that provided great service at a great price. I would definitely recommend Brown Tree Service to my neighbors and friends and will use them for our future needs.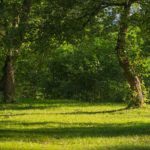 The Roulo'a (Arlington Heights, IL)