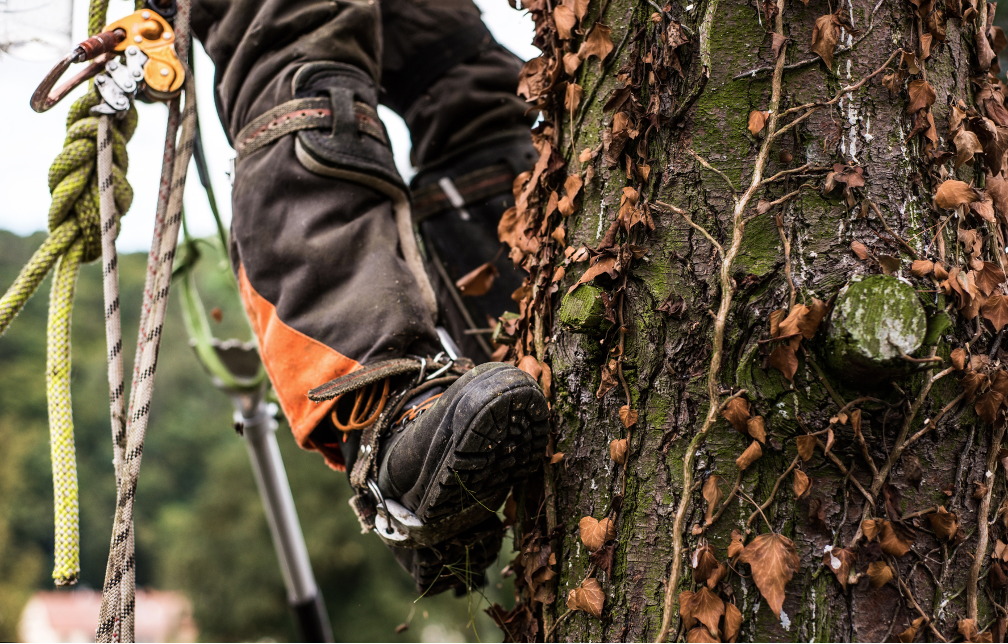 Are you a homeowner or property manager in the Long Grove, Illinois area who loves the trees on your property? With their shade, beauty, and increased property value, it is no wonder you'd want to keep them healthy and safe. But let's face it — maintaining trees requires specialized knowledge and training that not everyone possesses. This is where a certified arborist comes in.
Below, we are going to explain why hiring a certified tree care company in Long Grove, Illinois is crucial for ensuring the longevity and safety of your trees.
First: What is a Certified Arborist?
A certified arborist is a professional with specialized training in the art and science of planting, caring for, and maintaining trees. They know trees inside and out and are trained to assess their health, diagnose any problems, and recommend appropriate treatments when necessary.
Additionally, with their knowledge of tree removal and pruning techniques, they can safely remove or prune trees to improve their health and appearance. When it comes to ensuring that your trees stay healthy, strong, and beautiful for years to come, you can trust a reputable tree care company in Long Grove, Illinois.
Why Hire a Certified Arborist for Tree Care Services?
Specialized Knowledge and Training: Certified arborists are tree experts with deep knowledge of tree biology, soil science, and plant pathology. They know how to diagnose tree problems and recommend appropriate solutions. They can also recommend the best tree species for your property and help you create a tree maintenance plan to keep your trees healthy for years to come.
The Right Equipment: Professional tree care companies in Long Grove, Illinois have access to state-of-the-art equipment that allows them to care for trees safely and effectively. They use specialized tools for pruning, cabling, and bracing trees, as well as equipment for removing large trees.
Identification of Tree Hazards: Trees can pose a serious hazard if diseased, damaged, or structurally unsound. A certified arborist can identify potential hazards and take appropriate action to reduce the risk of tree failure. This may involve pruning, cabling, or removing the tree altogether.
Saves Time and Money: Working with a certified arborist can save you time and money in the long run. Arborists can help prevent tree problems from becoming costly and provide timely treatments to keep your trees healthy. They can also help you avoid the costs associated with property damage or personal injury resulting from unsafe trees.
Peace of Mind: When you hire a licensed tree care company in Long Grove, Illinois, you can rest assured that your trees are in good hands. You can enjoy the full benefits of your trees without worrying about their health or safety. With a certified arborist on your team, you can sit back, relax, and watch your trees thrive.
Looking for a Professional Tree Care Company in Long Grove, Illinois?
When it comes to the health of your trees, it's best to leave it in the hands of the experts. Are you looking for a professional tree care company in Long Grove, Illinois that can help you maintain healthy and beautiful trees on your property? If so, you've come to the right place — the team at Brown Tree Service Inc is here to help. Our licensed arborists, Kenneth Brown and Martin LaBahn, are experts in their field and have the knowledge and experience to ensure your trees are healthy, safe, and beautiful.
Contact us today to schedule a free consultation with our team.