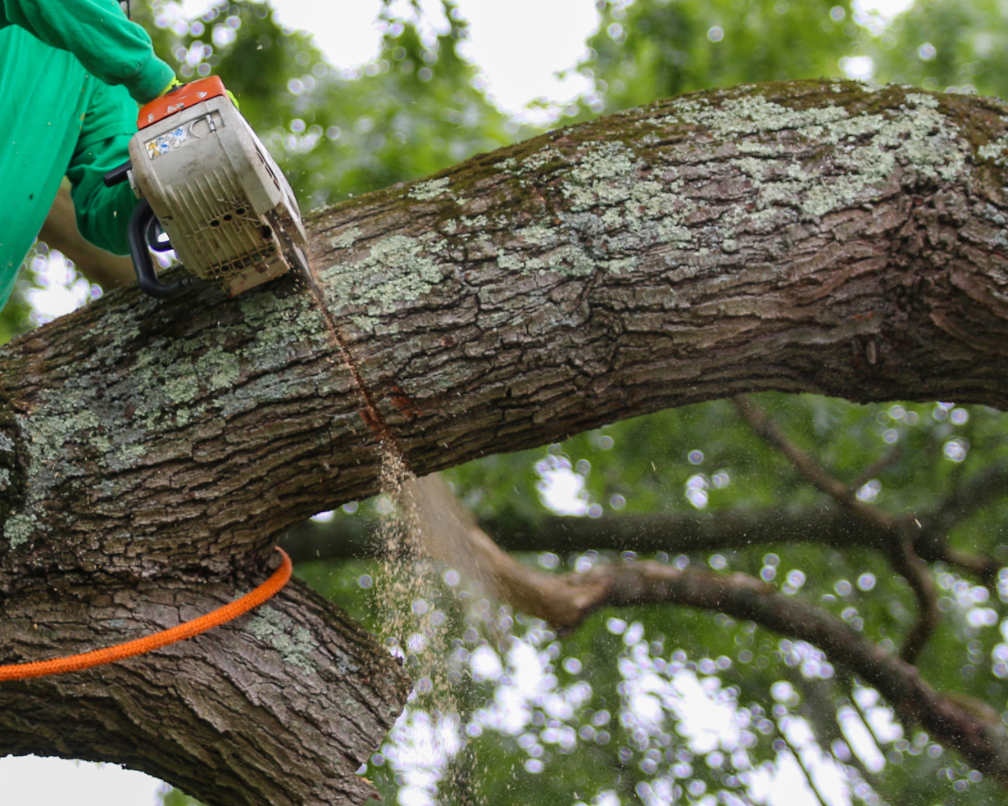 Are you a homeowner in Buffalo Grove, Illinois who loves the sight of beautifully maintained trees on your property? Trees don't just enhance the overall aesthetics of your yard, but they also contribute to the health and safety of your family and the environment. However, keeping your trees looking their best requires more than just trimming or pruning branches here and there. Proper tree maintenance is a task that requires a combination of knowledge, experience, and expertise. That is why, when it's time to have your trees trimmed, it's best to leave it up to a professional.
Below, this tree trimming company in Buffalo Grove, Illinois is going to discuss some of the benefits of hiring a professional for your tree trimming needs, and how they can ensure the long-term health and beauty of your trees.
Create a Safe and Beautiful Space
Your trees not only enhance your property's overall aesthetics, but they also provide shade and contribute to the environment's health. However, they can also pose potential hazards if not maintained correctly. That's where the experts come in.
Professional tree trimming companies in Buffalo Grove, Illinois understand the importance of creating a safe and beautiful space for you and your family to enjoy. They will carefully trim the lower branches of your trees while preserving their natural shape, ensuring a safe passage under your trees. Not only does this create a safe space for you and your loved ones, but it also enhances the beauty of your property, providing you with a stunning and inviting environment to enjoy.
Ensure Healthy Growth with a Complete Analysis
Tree trimming is about more than just cutting off branches. It is about ensuring the entire tree is trimmed correctly to maintain its health and beauty. Professionals perform a comprehensive analysis of your trees before they begin trimming, ensuring they cut at the right places and address all the necessary areas of the tree. This approach improves the tree's appearance and promotes healthy growth.
Increase Your Fruit Tree Yield
If you have fruit trees on your property, you know how rewarding it is to see them bear delicious fruits. But did you know proper trimming and shaping are crucial for promoting abundant fruit production? Fortunately, a reputable tree trimming company in Buffalo Grove, Illinois can help you achieve this goal.
With expert tree trimming services, your fruit trees can receive the necessary care and attention to ensure they receive the proper nutrients and sunlight for optimal growth and harvest. Skilled arborists can help determine the best time to prune your fruit trees and the most effective pruning techniques. Proper pruning can also help prevent damage from heavy fruit loads, making it easier for your trees to bear fruit year after year.
Plan for the Long-Term Health of Your Trees
Tree care is not just a one-time task, but a continuous effort that requires planning and expertise. Professionals can assess the health of your trees, identify any potential problems, and create a customized plan to address them. With a long-term plan in place, you can ensure that your trees receive the proper care they need to thrive and continue adding value and beauty to your property.
Complete Clean Up
After having trees trimmed on your property, the last thing you'll want to worry about is the clean-up. Fortunately, when you work with a professional tree trimming company in Buffalo Grove, Illinois, they will handle this task for you. Professionals take safety seriously, and they will ensure that every job site is thoroughly cleaned up when they are finished.
Looking for a Tree Trimming Company in Buffalo Grove, Illinois?
Are you ready to have your trees trimmed this spring? Looking for the top-rated tree trimming company in Buffalo Grove, Illinois? If so, look no further than the team at Brown Tree Service Inc. With our licensed and certified arborists, Kenneth Brown and Martin LaBahn, you can trust that your trees are in good hands. Contact us today to schedule an appointment.