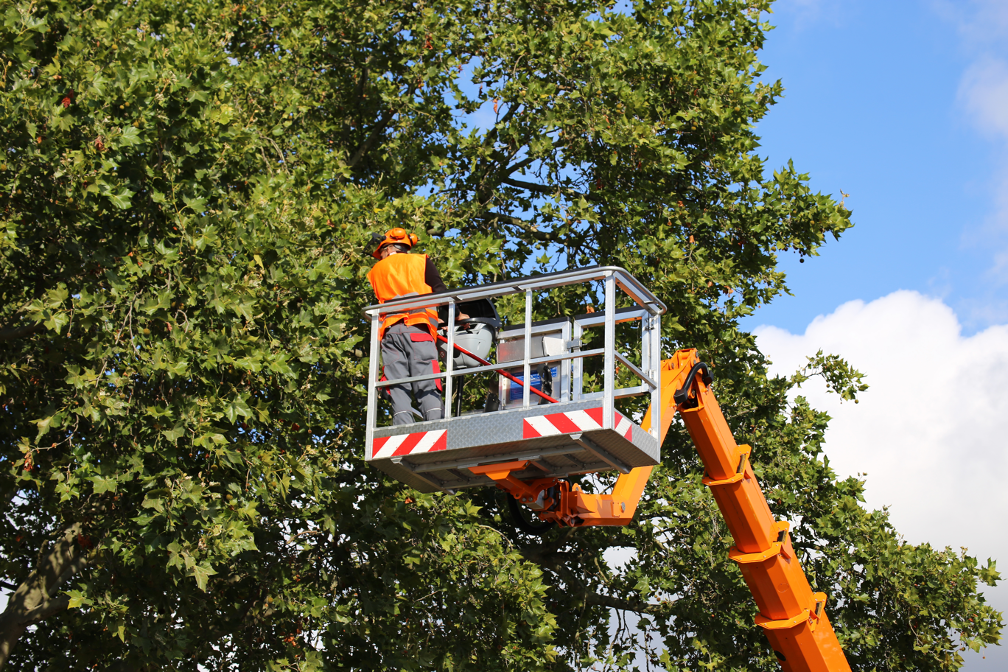 Spring is here, and before you know it, summer will be approaching as well. Many homeowners in the Lake Zurich area are reaching out to make tree trimming appointments now to get their outdoor spaces ready for the summer.
Before we get into our discussion, it's worth mentioning that some trees are best trimmed in the winter when they are dormant. At Brown Tree Service, we want to make sure that our clients get the information they need to make an informed choice about their trees — if you are unsure whether it's the right time to trim your trees, please do not hesitate to get in touch with our arborists.
There are still many types of trees that are best trimmed during the summer months. Are you wondering whether you should have your trees trimmed this summer? Below, this tree trimming company in Lake Zurich, Illinois is going to discuss some of the main reasons to do so.
Safety
The last thing you want to deal with is someone being injured or a car being damaged due to a fallen tree branch on your property. We get a lot of snow in Lake Zurich every year — and you are probably used to your trees looking a bit rough around the edges as things start to thaw out.
However, winter is not the only season where the elements can damage your trees. Summer storms can also weaken branches, causing them to fall unexpectedly. As the weather warms and storms get more violent, it's important to inspect your trees for damage. You can also request a post-storm inspection from your local tree trimming company in Lake Zurich, Illinois.
Damage Repair
Damaged trees are not the only reason to call the professionals. If you spot a dead branch, it's best to get it trimmed as soon as possible for the sake of the tree's health.
Heart rot and disease are two of the most common tree problems caused by ignoring damaged or dead branches, so it's recommended that you contact a professional tree trimming company in Lake Zurich, Illinois as soon as you spot either.
Long-Term Health
We have discussed everything you can avoid by trimming your trees, but what about everything you might gain? We will not delve too far into the weeds, but trees thrive when the entire organism can grow simultaneously.
Certain branches may end up vying for resources and damaging the tree's overall health if they are not trimmed regularly. It may sound counterintuitive that trimming a tree would encourage growth — but trust us when we say that you will notice the change.
Curb Appeal
You do not want unattractive trees to be one of the first things your guests notice as they approach your Lake Zurich home. You could try trimming trees on your own, but DIY tree trimming comes with the risk of long-term damage. As a matter of fact, many of our tree trimming appointments around this time of year result from well-intended mistakes.
Rather than hiring a professional tree trimming company in Lake Zurich, Illinois to fix your mistakes, it's better to reach out to them from the beginning.
Looking for a Professional Tree Trimming Company in Lake Zurich, Illinois?
Are you ready to have your trees trimmed this summer? If so, and if you're looking for a professional tree trimming company in Lake Zurich, Illinois, you've come to the right place — Brown Tree Service is here to help.
As a family owned and operated business with over 30 years of experience, we are the number one choice in the Lake Zurich area for all your tree care needs. Contact us today to request a free estimate.