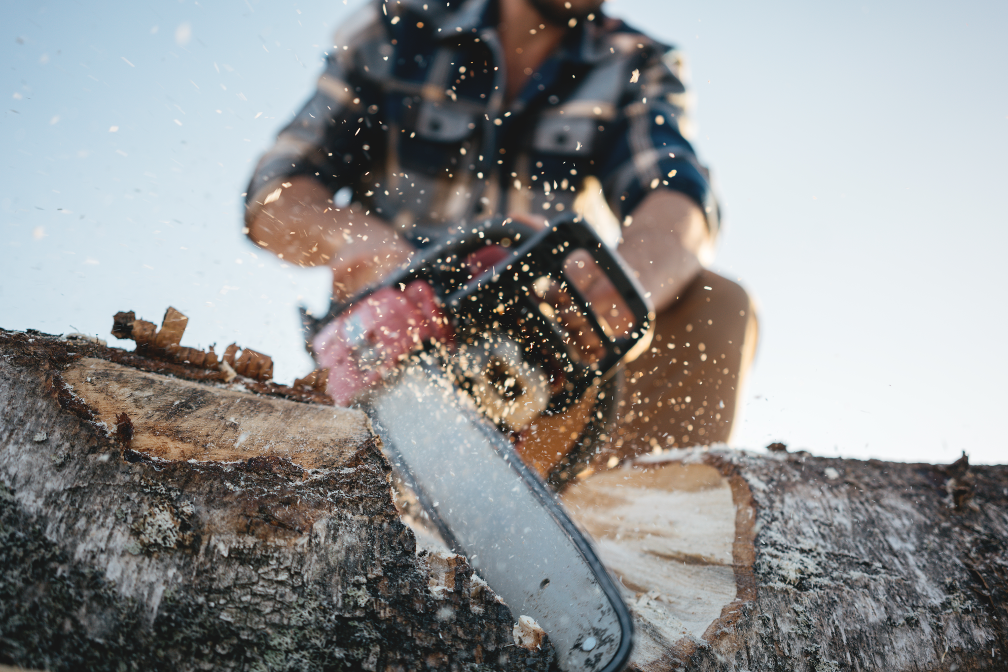 If you are planning to do some tree trimming around your Arlington Heights home yourself, it is crucial that you're aware of the risks involved before proceeding with the work. Any kind of tree work can put you at risk of serious injury if anything goes wrong — not to mention, it can result in serious property damage as well. When in doubt, it's best to contact your local tree trimming contractor in Arlington Heights, Illinois to handle the job and minimize your risk.
Below, we are going to discuss some of the risks of DIY tree trimming that most people are unaware of — and why you should always leave this kind of work to the professionals.
Know what you are doing.
Most homeowners do not have industrial tools or equipment that a professional will possess. In addition, if something goes wrong during your DIY project, it could damage not only your property, but also nearby properties and even pose a danger to local wildlife. By working with a licensed tree trimming contractor in Arlington Heights, Illinois you can eliminate those risks.
How dangerous can tree trimming be?
For some Arlington Heights homeowners, trimming a tree or two around their house seems easy. However, you must understand how dangerous improperly cutting your trees can be.
There are three main reasons why it's best to contact a professional tree trimming contractor in Arlington Heights, Illinois:
While you are busy trimming branches, the wind can pick up or cause one branch or limb to fall off and possibly be carried into power lines. Even if you believe there is ample room, you can be electrocuted if the wind knocks a branch onto a power line while you are trimming it.
All it takes is one small slip-up, and you could find yourself lying on your back with a serious injury. As unlikely as that might sound, it does happen. You can be seriously injured or killed if you do not properly secure yourself while climbing a tree.
You can also be seriously injured if falling trees or limbs strike you.
Homeowners thinking about taking on the project themselves should consider all these risks before going forward with tree trimming.
Make sure it is done right.
It is tempting to save a few bucks by trimming your own trees— but think about it from a financial perspective. If you damage your home or another property (and it happens more often than you might think), your insurance policy will not cover any damages. And if you slip and fall or otherwise get hurt on someone else's property, their insurance will not cover any injuries either.
Unless you have tree trimming skills or experience, it's best to hire a professional tree trimming contractor in Arlington Heights, Illinois.
When it comes to trimming trees — especially bigger, tall trees — there is an element of danger that should not be underestimated. A small branch or twig can feel like a sword when you are eight stories up in a cherry picker with your eye against a chainsaw. Things can still go wrong even if you know what you are doing and wear safety gear. It takes one momentary lapse in concentration for tragedy to strike. The expense of hiring a pro is well worth the peace of mind.
Looking for the Top-Rated Tree Trimming Contractor in Arlington Heights, Illinois?
Are you looking for the top-rated tree trimming contractor in Arlington Heights, Illinois? If so, look no further than Brown Tree Service Inc. Our certified arborists (Kenneth Brown and Martin LaBahn) have the expert knowledge you can rely on for all your tree pruning and tree trimming needs. Contact us today at (847) 550-8733 to schedule an appointment.